Phase Two - Year 4
Honey class: Sophie L
Ochre class: Diogo
Support staff: Ying, Frances, Leigh, Lisa
We would like to hear from you at least once a week. Please email your child's teacher to let us know how you are getting on, using the email addresses below: ​
Honey - honeyclass@alfredsalter.com
Ochre - ochreclass@alfredsalter.com
---
Week beginning Monday 18th May 2020
Well done for all of the work you have completed on the Virtual Learning Hub last week. We recieved some excellent Science and History work as well as English and Maths. We're so proud of all of the hard work you are doing.
NOTICE: Online learning moved to the 'Virtual Learning Hub' last week please check your parent mail for further info about how to access the hub.
Please continue to take photos of your work and send them to your class email address. This way, we can see what you've been up to as well as give you feedback and support you with your work.
Year 4 Learning Gallery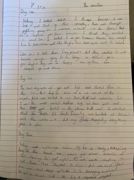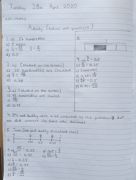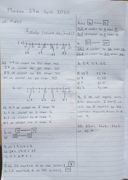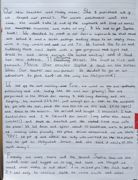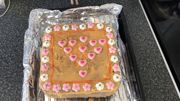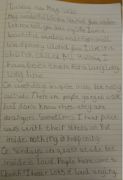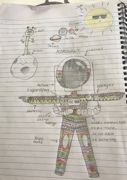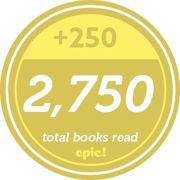 Previous learning activities and resources will now be availble in the 'Previous Home Learning' at the bottom of this page.
​
---
Please contact the school if your child does not have the exercise book to complete the daily learning tasks.
At the bottom of this page, you will also find a 'Home Learning' pack containing a large number of reading, writing and maths activities, as well as a 'Practical Learning' pack with additional ideas of ways in which the children can learn.
Key Information
In Year Four, pupils are encouraged to develop their creativity in imaginative writing, problem solving and investigations.
Our topics are Invaders and Settlers, Journeys and Ancient Civilisations. These topics give us great scope for learning about historical figures such as Tutenkhamun, Julius Caesar and Boudicca. There is also time to learn about topical issues – including the refugee crisis – and for critical thinking, where pupils consider what they would do in a challenging situation (for example, if they were Julius Caesar!) and to develop their power of persuasion in role as travel agents!
We support our curriculum with trips – we've recently been Mudlarking on the River Thames and will be visiting the British Museum later this year. Year Four also benefit from the opportunity of a school journey to the Isle of Wight, where pupils spend three nights at Kingswood Residential Centre, engaging in team work challenges; high-ropes activities and learning to live and work together.
| | Indoor PE | Swimming |
| --- | --- | --- |
| Honey Class | Tuesday | Wednesday |
| Ochre Class | Tuesday | Wednesday |
Previous Home Learning
Each week, Year 4 will receive English and Maths homework. They have two pages to complete in their CGP workbooks.
Ten new spellings are given out each week for children to learn for a spelling test every Friday.
We also expect children to read for at least 20 minutes every evening and to write in their reading record books.
Week Beginning
English
Maths

9.1.20

We are currently looking at writing detailed sentences as part of story writing

CGP Book Pages 38-39

Spellings: beautician, comprehension, optician, physician, attention, intention, extension, musician, dietician, magician

We are currently looking decimals - recognising tenths and hundreths

CGP Book Pages 38-39

18.3.20

Spellings: politician, technician, mathematician, ache, anchor, architect, chaos, character, chemist, chorus

Writing

A writing task can be found on www.pobble365.com/the-green-vision

In their blue workbooks, can children complete the 'Question time!' and 'Sentence Challenge! activities.

As a challenge, the children can complete the 'Perfect Picture' task by either drawing or describing the rest of the giant.

Reading

https://www.getepic.com - invites have now been sent to parent emails

1. Click 'log in'

2 .Click 'Students & Educators'

3. Enter class code: bwe5394 ( for both Honey and Ochre class)

4. Select a book of your choice and read!

Maths: Children to apply their addition and subtraction skills in an interactive game.

https://www.topmarks.co.uk/r.aspx?sid=4474

Times tables Rock stars: Challenge your classmates!

19.3.20

Writing

A writing task can be found at

www.pobble365.com

'Save Our Habitat!'

In their blue workbooks, can children complete the 'Question time!' and 'Sentence Challenge! activities. Remember the tips for how to persuade! (You used them when you wrote travel brochures!)

As a challenge, the children can complete the 'Perfect Picture' task by drawing the animals' home before and after tthe diggers arrived.

Reading

Log on to Epic and choose a book to read. (You may have to download the app if you are using an ipad or a phone)

See instructions from 18.3.19 for help logging in

We will be able to see which books you select to read! :)

Maths:

Problem solving:

http://www.primaryhomeworkhelp.co.uk/maths/wordproblems/y4matha.html

Place Value interactive game:

https://mrnussbaum.com/place-value-pirates-online-game

Even or odd:

https://uk.ixl.com/math/year-4/even-or-odd

Times tables Rock stars:

Challenge your classmates!

20.3.20

Writing

On http://www.pobble365.com/ the writing task for today is 'Giant Tennis'.

Complete the activities in your blue workbooks. The grammar activity is similar to work we have done on embedded clauses, it's a challenge but give it a go!

Reading

Log on to Epic! (See above for details)

Maths:

Roman Numerals:

https://uk.ixl.com/math/year-4/roman-numerals-i-v-x-l-c-d-m

Sequencing on a number line:

https://uk.ixl.com/math/year-4/count-on-a-number-line-with-negative-numbers

Times tables Rock stars:

Challenge your classmates!

23.03.20

Today's writing task, 'Journey to School', can be found on http://www.pobble365.com/journey-to-school

A picture is diplayed and there is a creative writing activity under the subheading 'Story Starter' for you to complete in your blue workbooks.

There are further activties under the headings:

Sentence challenge!

Sick sentences!

Question time!

Perfect picture!

Spellings

echo, echoes, scheme, stomach, technology, technological, brochure, chalet, chef, machine

Maths:

Addition and subtraction:

https://classroomsecrets.co.uk/addition-and-subtraction-consolidation-year-4-block-2-reasoning-and-problem-solving/

Hundreths

https://classroomsecrets.co.uk/year-4-hundredths-iwb-decimals-activity/

Times tables Rock stars:

Challenge your classmates!

Lesson 1 Home learning:

24.3.20

Reading:

Log on to Epic and choose a book to read.(You may have to download the app if you are using an ipad or a phone)

https://www.getepic.com - invites have now been sent to parent emails

1. Click 'log in'

2 .Click 'Students & Educators'

3. Enter class code: bwe5394 ( for both Honey and Ochre class)

4. Select a book of your choice and read!

We will be able to see which books you select to read :)

Well done to everyone who has already created a log in!

Writing:

Today's writing task, 'Magic', can be found on http://www.pobble365.com/magic

A picture is diplayed and there is a creative writing activity under the subheading 'Story Starter' for you to complete in your blue workbooks.

There are further activties under the headings:

Sentence challenge!

Sick sentences!

Question time!

Perfect picture!

Spellings:

echo, echoes, scheme, stomach, technology, technological, brochure, chalet, chef, machine

Maths:

Lesson 2

https://whiterosemaths.com/homelearning/year-4/

Times tables:

25.3.20

Reading:

Log on to Epic and choose a book to read. If you check your mail box in your account, there maybe some books assigned to you - take your pick!

Writing:

Today's writing task, 'The Curiosity Shop', can be found on

http://www.pobble365.com/the-curiosity-shop/

A picture is displayed and there is a creative writing activity under the subheading 'Story Starter' for you to complete in your blue workbooks.

There are further activities under the headings:

Sentence challenge!

Sick sentences!

Question time!

Perfect picture!

Spellings:

echo, echoes, scheme, stomach, technology, technological, brochure, chalet, chef, machine

Maths:

Lesson 3 - Tenths on a place value grid

https://whiterosemaths.com/homelearning/year-4/

Times tables:

26.3.20

Reading:

Log on to Epic and choose a book to read. If you check your mail box in your account, there may be some books assigned to you - take your pick!

Writing:

Today's writing task, 'A Hole in The Fence', can be found on

http://www.pobble365.com/the-hole-in-the-fence

A picture is displayed and there is a creative writing activity under the subheading 'Story Starter' for you to complete in your blue workbooks.

There are further activities under the headings:

Sentence challenge!

Sick sentences!

Question time!

Perfect picture!

Maths:

Lesson 4 - Tenths on a number line

https://whiterosemaths.com/homelearning/year-4/

Times tables:

27.3.20

Reading:

Log on to Epic and choose a book to read. If you check your mail box in your account, there may be some books assigned to you - take your pick!

Writing:

Today's writing task, 'Superman's Dilemma' can be found on:

http://www.pobble365.com/supermans-dilemma

A picture is displayed and there is a creative writing activity under the subheading 'Story Starter' for you to complete in your blue workbooks.

You may want to spend a longer amount of time for the 'Story Starter!' activity. If you want to spend time planning one day and then writing up your plan on another day this would be great!

There are further activties under the headings:

Sentence challenge!

Sick sentences!

Question time!

Perfect picture!

Maths:

Lesson 5 - Dividing 1 digit by 10

https://whiterosemaths.com/homelearning/year-4/

Times tables:

30.3.20

Writing:

Today's writing task, 'Rumpelstiltkin' can be found on:

http://www.pobble365.com/rumpelstiltskin

A picture is displayed and there is a creative writing activity under the subheading 'Story Starter' for you to complete in your blue workbooks.

You may want to spend a longer amount of time for the 'Story Starter!' activity. If you want to spend time planning one day and then writing up your plan on another day this would be great!

There are further activities under the headings:

Sentence challenge!

Sick sentences!

Question time!

Reading:

Log on to Epic and choose a book to read. If you check your mail box in your account, there may be some books assigned to you - take your pick!

Maths:

Lesson 1 - Step 6 - Divide 2-digits by 10

https://whiterosemaths.com/homelearning/year-4/

Times tables:

31.3.20

Writing:

Today's writing task, 'Queen Bee' can be found on:

http://www.pobble365.com/queen-bee/

A picture is displayed and there is a creative writing activity under the subheading 'Story Starter' for you to complete in your blue workbooks.

You may want to spend a longer amount of time for the 'Story Starter!' activity. If you want to spend time planning one day and then writing up your plan on another day this would be great!

There are further activities under the headings:

Sentence challenge!

Sick sentences!

Question time!

Spellings:

chauffeur, parachute, catalogue, colleague, dialogue, fatigue, league, meringue, plague, rogue

Reading:

Log on to Epic and choose a book to read. If you check your mail box in your account, there may be some books assigned to you - take your pick!

Maths:

Lesson 2 - Step 7 - Hundredths

https://whiterosemaths.com/homelearning/year-4/

Times tables:

1.4.20

Reading:

Log on to Epic and choose a book to read. If you check your mail box in your account, there may be some books assigned to you - take your pick!

Writing:

Today's writing task, 'Animal Town' can be found on:

http://www.pobble365.com/animal-town/

A picture is displayed and there is a creative writing activity under the subheading 'Story Starter' for you to complete in your blue workbooks.

You may want to spend a longer amount of time for the 'Story Starter!' activity. If you want to spend time planning one day and then writing up your plan on another day this would be great!

There are further activities under the headings:

Sentence challenge!

Sick sentences!

Question time!

Spellings:

chauffeur, parachute, catalogue, colleague, dialogue, fatigue, league, meringue, plague, rogue

Maths:

Lesson 3 - Step 8 - Hundredths as decimals

https://whiterosemaths.com/homelearning/year-4/

Times tables:

2.4.20

Writing:

Today's writing task, 'On the Prowl' can be found on:

http://www.pobble365.com/on-the-prowl/

A picture is displayed and there is a creative writing activity under the subheading 'Story Starter' for you to complete in your blue workbooks.

You may want to spend a longer amount of time for the 'Story Starter!' activity. If you want to spend time planning one day and then writing up your plan on another day this would be great!

There are further activities under the headings:

Sentence challenge!

Sick sentences!

Question time!

Spellings:

chauffeur, parachute, catalogue, colleague, dialogue, fatigue, league, meringue, plague, rogue

Reading:

Log on to Epic and choose a book to read. If you check your mail box in your account, there may be some books assigned to you - take your pick!

Maths:

Week 2

Lesson 4 - Step 9 - Hundredths on a place value grid

https://whiterosemaths.com/homelearning/year-4/

Times Tables:

11.5.20

Reading:

Log onto GetEpic! and read assigned books.

Suggested activities:

Write a review of your favourite book.

Create an alternative front cover of a book you enjoyed
Draw and write a description of a character from one of your books.
Create an information poster based on a non-fiction book you have read.

You have been rewarded with yet another badge from Epic! Well done!

Writing:

Below are links to two weekly writing tasks. Children can choose one writing task to work on, completing the tasks throughout the week.

The sections include: a vocabulary task, a spelling task, a punctuation task, a sentence challenge and a final extended writing task. - The expectation is that the final piece of writing produced is well-considered, assessed, edited and meets the success criteria presented in the links below. If this is published beautfully, we can upload it as an example to others on the website!

You can choose to complete either:

My life as a window - (Fiction task)

Or

Explorers - (Fiction task)

Feel free to illustrate your work once you've finished!

Spellings:

vein, weight, children's, men's, boy's, girls', babies', members', suspects', teachers'

Maths:

Lesson 1 - Multiplying and dividing problem solving

https://whiterosemaths.com/homelearning/year-4/
News and Events